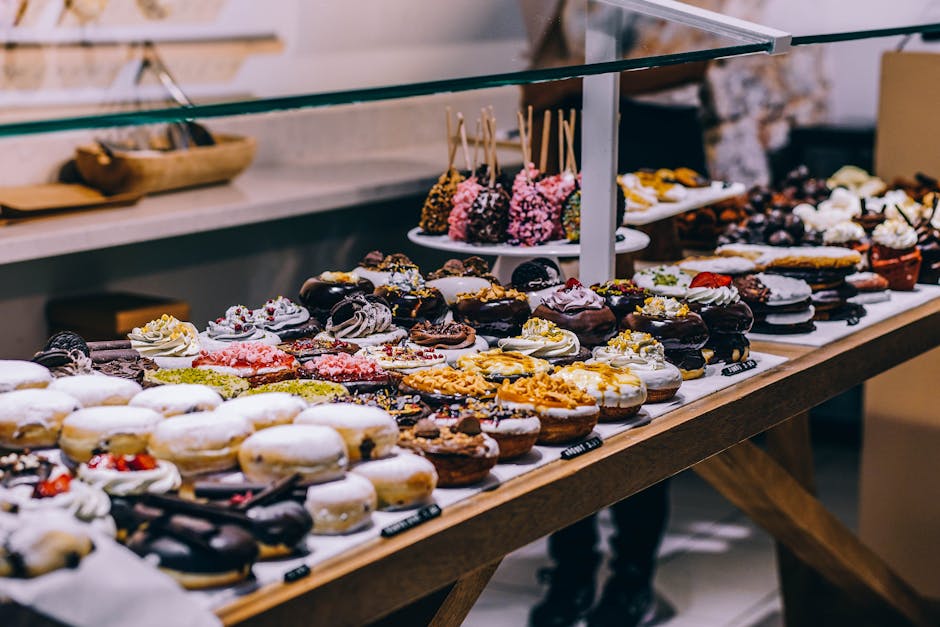 I don't know about you, but I'm totally ready to bid summer good-bye. Weather-wise, our neck of the woods has so far experienced a summer that was extreme heat and humidity on one end, and endless days of downpours on the other ... although I think we had about two picture-perfect weeks back in June. Nope, this lady is ready to put away her shorts and sandals and pull out her jeans and sweats, and nothing says Autumn where I live than the arrival of ... wait for it ... donuts!
No, I haven't been hit with heat stroke and lost my mind. Donuts? Yep, but not just any ordinary donuts. These donuts come to us compliments of the opening of our beloved Cider Mill for the season. I've written about this place before, but for newcomers, I will explain. The Cider Mill is the home of freshly made apple cider, donuts, pies, jams, jellies, cookies, candy apples, and all things apple, plus a few other items. Every day you can go in and watch them make the cider, hundreds of gallons of it, from the actual apple to the finished product. This year they are even introducing an apple cider slushie! On the opposite side of the building, you can watch them make donuts fresh daily, and not just your run-of-the-mill donuts: cinnamon, cider, maple, chocolate and two new ones this year - caramel and oreo cookie! Along with all of the cider, donuts and other items, there are also locally produced cheeses and dips.
It's not just the cider and donuts that make me think of the coming of Autumn, though. It's what comes next: the harvest. In a few weeks the outside of the establishment will be filled with bins of every kind of apple imaginable, all grown within driving distance (Cortland, home of the Cortland apple, is 30 minutes away via the highway). Every week as the different kinds of apples are ready to pick, they are transported here, and each bin is marked as to what that apple is best used for: baking, cooking, canning, or cider. After the apples start coming in, what follows is what I wait for all year: squashes of all sizes, shapes and varieties, pumpkins, raspberries, and blueberries, not to mention loads and loads of corn. With the arrival of the apples and the harvest, I officially welcome autumn into my neighborhood even before the first leaves turn to red and gold.
So you see, it's not just the arrival of donuts and cider that makes my heart sing (although my sweet tooth might disagree with you), it's knowing that coming up right behind them are the gifts of long, hot, wet summer days. I guess when you put it that way, it's not too much of a sacrifice to make for what you get in the end!
And so it is.